How To Please A Man In Bed
Physical intimacy and sex are undoubtedly important in any romantic relationship, and yet a lot of people just settle on a mediocre sex life. As a result, they become frustrated with their partners and themselves, and then either continue to live a bitter, boring life, or seek exciting sex elsewhere. Do not fall into this trap! Learn how to please a man in bed, and you are guaranteed of electrifying days ahead.
Brush up on your biology
It is important for you to know which parts your man's body has the most number of nerve receptors such that he receives the most powerful pleasure when touched there. I know, it sounds geeky, but it works. For example, women think oral sex should always involve the ability to suck and suck and suck some more. Biology tells us that women should concentrate her efforts on the tip of a man's penis instead—that's where the nerve receptors are. Take things slow and tease your man to climax by using your mouth to pleasure him where it is most pleasurable.

Do not be afraid to experiment
Men love adventure, and they are turned on by adventurous women. If you have always been used to the missionary position, consider switching up. Maybe you can issue a challenge to your man, saying that your New Year's resolution is to attempt to do all the sex positions in the Kama Sutra. Try different ways of having sex, and try as well, to be adventurous when it comes to venues. Have you always done it in the bedroom? Slip into the shower with your man sometimes. Are you alone in an island resort? Find a secluded cove and do it there. The key to pleasing your man in bed is variety, and if you are able to offer it to him, there would always be something to look forward to.
Be vocal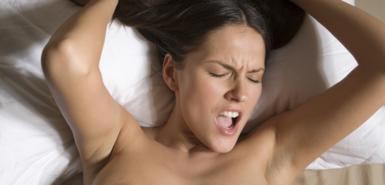 This does not only mean you tell the man what you like, it would also be extremely attractive if you could command him to do things that would give you pleasure. A lot of women do not even attempt to relay to their men what they really like in bed, worried that the things they like do not turn on their partners the same way. Men however, like to seek affirmation from women—they take your moans and your screams as indicative of your pleasure, and they also find it attractive that you have the balls to tell him what to do to please you. If you are uncomfortable with this and you do not know how to go on about it, play a game. Write down all the things you want in small cards. Have him do the same. Shuffle the cards and then have fun reading them out and translating all of them to action!
Participate and reciprocate
Sometimes, women look at sex like it is a chore that needs to be ticked off a long list of things to do. This is especially true when you have been with your man for quite a long time already. Never, ever act like a dead fish in bed! Participate and reciprocate in the act. Can you imagine sleeping with an unmoving, unfeeling person? Freaky, right? Well, that is what you become when you go through sex like it is a chore.